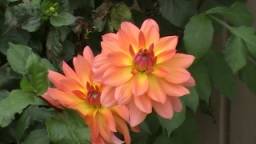 We are Here For You!  And we want you to know that, you are important to us. We are holding you in prayer, aligning you with the breathe life and seeing you immersed in the Presence of the Divine and seeing every cell of your being is glowing with life and energy and goodness and you are being lifted up in this moment and being guided to your highest and best good.
There are several ways you can connect with us and ways to let us know how we might spiritually support you in this time of swirling energy.  Our Sunday Services and Wednesday Night Classes are open to everyone so we loved to see you in person.
We also have...
We have a prayer line, that shares a prayer inspired by a Daily Word Message. The Prayer is changed each week. The number is 405-789-1319 and you can leave a message.  Or you can leave a message on the church's main number 789-2424.

·        An Audio Podcast of our Sunday service is posted on Website (unitychurch.org) each week, if you'd like to just listen.  Video is on our YouTube Channel listed below.

We can text an affirmation of support and inspiration each week to your cell phone.  We would need your permission and your number.

Our Prayer Chaplains are holding you in prayer if you like to have them prayer for something specific please let us know!

We are striving to send out loving and joy feeling message each day via facebook look from them they are coming your way.

At 6 pm each evening (except Sunday) there is a short spiritual message and prayer of support on Facebook and Youtube.

Remember to boost you immune system (we know of several ways to do this) and practice safe hygiene.

And know the healing renewing life force is only a moment a way, pause breathe and focus on the Divine Life Force filing and feeling you.
YouTube Unity Spiritual Life Center OKC https://www.youtube.com/channel/UCyoGFwS9zkKL1j41ylsKj-g
Facebook Live – is on our Facebook page, Unity Spiritual Life Center of Oklahoma City and it is under the post tab.
https://www.facebook.com/pg/Unity-Spiritual-Life-Center-of-Oklahoma-Cit…