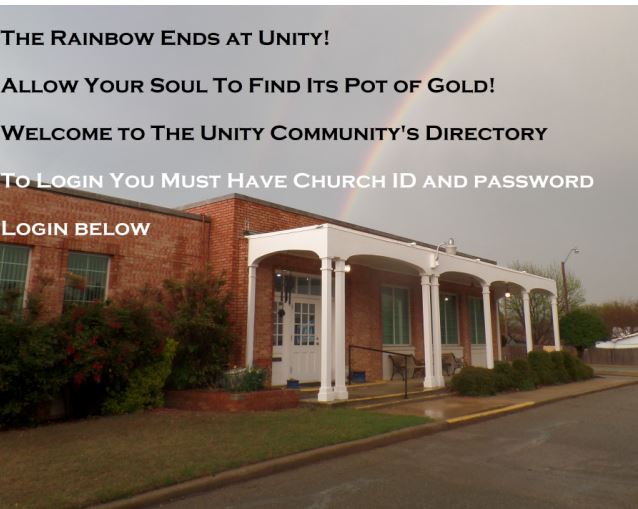 Welcome To Unity Spiritual Life Center's Community Directory. 
In this secure area you will find other members of USLC' Contact Informtation.
To discover about events organized through Unity Spiritual Life and  normally occur at the church you can either click on the events and classes tab, or the newsletter tab or go to our facebook page https://www.facebook.com/Unity-Spiritual-Life-Center-of-Oklahoma-City-17...,
or for on going social activities our membership has away from the church you will need to have a friend add you ot our Unity Spiritual Life Center's Social Group on facebook, since it is a closed group. 
If you are not able to login into the Community Directory and you are a congregant please either call us at 405-789-2424
405-789-2424 or email unityslc@msn.com