Did You Know!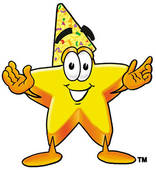 USLC has a Facebook page that regular sends out information about our activities and events.  We are also in the process of creating Photo Albums about the transformation of USLC's property and grounds over the years.  There are lots of pictures; take a look! You might "Like" what you see!
And Rev. Patrick also has a Facebook page about his book, The Miracle Before Your Eyes!
There are lots of pictures there also;
you might "like" what you find!
Did You Know?
Each month Unity Spiritual Life Center donates $100 to a local agency working with those experiencing challenges in life and helps to empower them to reach for more.
we have donated to CureSearch – an Organization that is working to find a cure for cancer in children.
and Other Options – an agency that works with families who have children with AIDS.  Because the nature of AIDS few churches will donate to Other Options.
Other organizations we have made donations to are:
-- The Oklahoma Food Bank's BackPack Program – did you know that over 7,000 children in Oklahoma County go home on the weekend and do not eat till they arrive back at school on Monday morning. The Oklahoma Food Bank provides book bags filled with food so they might eat on weekends!
--  TEEM – a part of the United Methodist Church that works with individuals who have been deemed to be unemployable. They teach them job skills and coach them on interviewing so they may rejoin the work force. ------- Wounded Warrior Project:  An organization that works with soldiers who were wounded in a wars and come home to find life very difficult