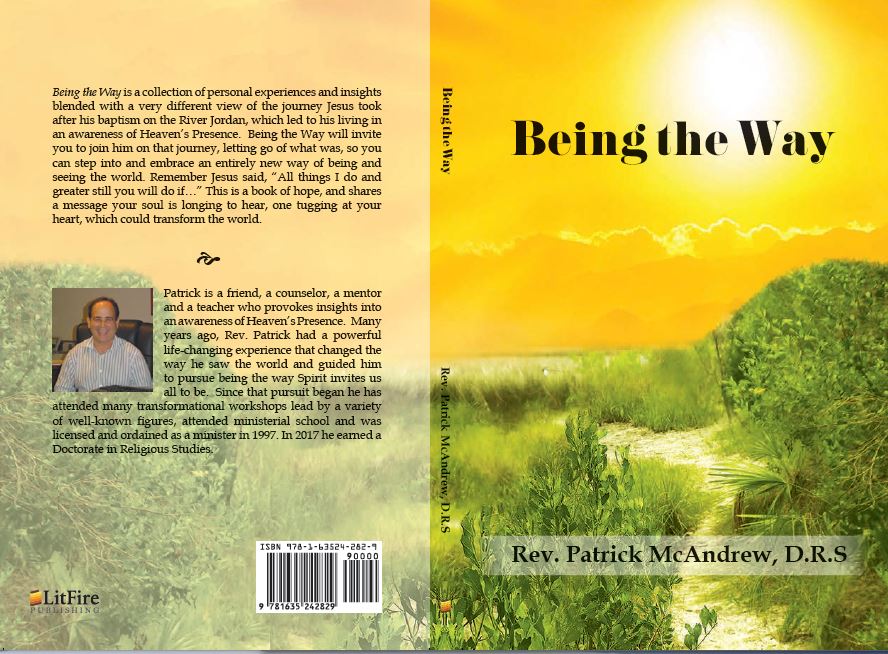 Being the Way, An Introduction 
What if you knew there was a way to allow peace, harmony and every good thing your heart desires to flow into your life?  Despite whatever turbulence that might be occurring in the outer world: say at your work, or being reported on the news, or the craziness being produced or heartaches in your personal relationship – there is a way you could experience the wonder of life in each and every moment. Yes, there is a way; I discovered it many years ago when I unknowingly set off on a journey to find my true self.  My life was spinning out of control and I couldn't deal with it any longer, then something happened that would change the direction of my life and the way I see the world.  But it wasn't so much about learning this new way of being, but rather it was about Being the Way these insights invited me to follow.
About the author
Patrick is a friend, a counselor, a mentor and a teacher who provokes insights into an awareness of Heaven's Presence.   Many years ago, Rev. Patrick had a powerful life-changing experience that changed the way he saw the world and guided him to pursue being the way Spirit invites us all to be.  Since that pursuit began he has attended many transformational workshops lead by a variety of well-known figures, attended ministerial school and was licensed and ordained as a minister in 1997. In 2017 he earned a Doctorate in Religious Studies.
website for Being the Way  www.revdocpatrickpublishing.com